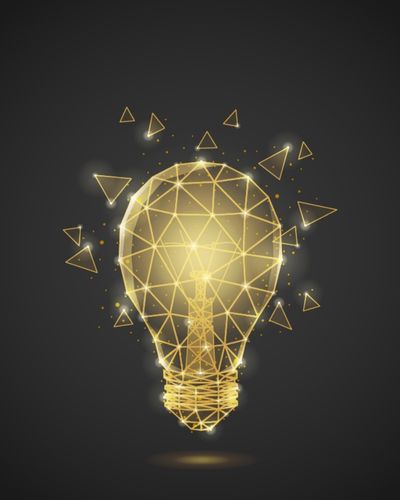 Make It Happen
Turn Your Ideas Into Reality
The Plus Development is a digital marketing agency that helps clients achieve core business goals using a data-driven approach to improve digital strategy results.
We not only focus on top-level results such as traffic and likes, but also we focus on company growth and profitability as measured by customer signups, retention, referrals, and new sales.
Our approach is to give value first to our customers to guarantee that they are getting the right impression of us.
Awareness
During this stage, the customer realizes their needs or issues; this is when he will start searching for your services or product, and your company should be there.
Consideration
In this stage, the customer is familiar with your product or service, It's important to show them all the ways their problem can be solved, and show how you are better than the competitors.
Conversion
At the final stage, we use methods and content that helps you sell your product or service. It is a great chance to showcase your expertise, your product, and win the deal.
Andrew is a hands-on digital marketing expert helping us determining our marketing strategy, developing marketing tools and content. He's very responsive, innovative and most of all a pleasant person so work with. I would definitely recommend him
Andrew is awesome to work with. He gives me his professional advice, even when it is hard to hear, he tells me when things will look good or bad. And sometimes when I am stubborn and tell him that I need to see it with my own eyes first, he patiently goes along with me, and he doesn't make me feel bad for it. He has made it a pleasure to create a website. I would highly recommend him.
have never used a freelancer before without prior feedback but the way Andrew explained his idea and the way he could help it was worth the punt. I'm difficult to please but he has done an excellent job both in developing a user friendly and nicely designed website with SEO for generating traffic. He also fixed a malware issue on another site for me and didn't ask for anything in return which goes a long way with me. He provides a great service and hasn't disappointed and look forward to working with Andrew more in the future.
Since 6 months I work on a weekly base together with Andrew where he developed my new website, platform and e-learning. For me it feels as a pleasure to work with him. Andrew has the quality to make him feel really part of your team. He is very responsive and pro-actively approaching me with new ideas and solutions to make my customers happy. Andrew offers a tremendous support to our project and I would definite recommend him to hire him for long term collaboration. He is talented in many areas, web development, SEO, marketing, designing and a very pleasurable person to work with
Andrew is professional, quick to respond, and fast on the move. He communicates very well and made the changes requested every time. He stays with you until you are fully satisfied with the work. 10/10
Andrew was great to work with. I appreciated his fast responses and willingness to add his professional expertise to areas of my Thinkific landing page. I would highly recommend him and his services to anyone looking for help with design in Thinkific.
It was a pleasure working with Andrew. He is an expert web developer, with a business and digital marketing background. Very helpful and fast responder. I highly recommend working with him, especially for building an Arabic online learning platform on Thinkific.
I love this seller. He exceeded my expectations. Very knowledgeable and good at his craft.
Andrew communicates very well and is a great team-player. I connected him with our team for two jobs and both met their goals. Excellent service and great delivery. Thank you, Andrew.
Andrew was organized, creative, polite, and a pleasure to work with. He took our homepage from lackluster to amazing! He is very talented in his craft. I couldn't recommend him enough!
Thanks Andrew for your time, Excellent work and very good effort from his side.
Andrew is very professional in his work , he can do whatever you imagine in your website even if it was not applicable beside that he is very patient and accept all changes and modifications
Great experience working with Andrew! Fully recommendable
Great work, very responsive, and delivered my project with excellence.
As usual, excellent work from Andrew. Very clean and easy to understand layout, great design and as always goes above and beyond
Andrew did an excellent job, he helped me create all the landing course websites and it helped me improve the look of my website. It looks so much better now. He is really great at what he does. I am very happy with his job and can highly recommend him to anyone. Communication was excellent as well. Always very responsive. I am sure will be working together in the future. Thank you so much
Andrew went above and beyond to implement all of my changes, and he even worked on vacation to help me reach my deadline of launching on Jan 1. He's the best. I highly recommend him
Andrew is an allround web developer who build our website from sketch. Design, backend, trouble shouting, he did it all. He's very quick in delivery and skilled person. It's pleasant to work with Andrew and has a lot of ideas how to build webpages that convert. He's also pro-active in initiative improvements. I would definitely recommend Andrew."